Divine Healing Hands
Master Sha's Tao Center • San Francisco
Experience the Healing Power of Divine Healing Hands™
Divine Healing Hands are the Divine's soul light hands, and they carry Divine power to heal and transform every aspect of life. These special blessings can be given in person and remotely to heal yourself, others, animals, and ultimately the world and beyond.
Together, Master Sha, and his Certified Master Teachers and Divine Healing Hands Soul Healers have blessed hundreds of thousands of people worldwide through Divine Healing Hands.
Divine Healing Hands can bless any aspect of your life, including:
Divine healing and clarity on all levels, including mental and emotional issues, physical health and your spiritual path.
Divine transformation of relationships, finances, intelligence and more.
Divine soul healing blessings can change your life by:
Boosting energy, stamina, vitality and immunity.
Purifying and rejuvenating the soul, heart, mind, and body for a long and healthy life.
Bringing love, peace and harmony to all beings and the world.
Receive a Free Blessing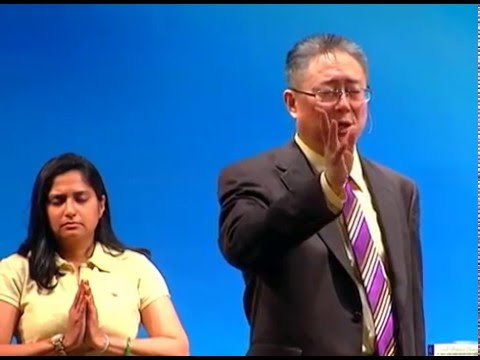 Train as a Soul Healer
Do you feel called to open your heart and share these healing blessings with others? We welcome you to apply to become a Divine Healing Hands Soul Healer. Becoming a Divine Healing Hands Soul Healer is a profound way to be of service to others, the world, the Divine and beyond. This simple yet powerful healing system can be used anytime, anywhere to heal any issue for yourself, loved ones, pets and more. Through service, we help others to become happier and healthier. Apply Today
Find a Soul Healer
Do you struggle with anger, depression, anxiety or grief? Do you have chronic pain? Do you have relationship challenges or financial concerns? Find a Divine Healing Hands Soul Healer or Certified Master Teacher to receive this powerful blessing.
Find a Divine Healing Hands Soul Healer Today
Find a Certified Master Teacher Today
Questions? Please email us today for more information.